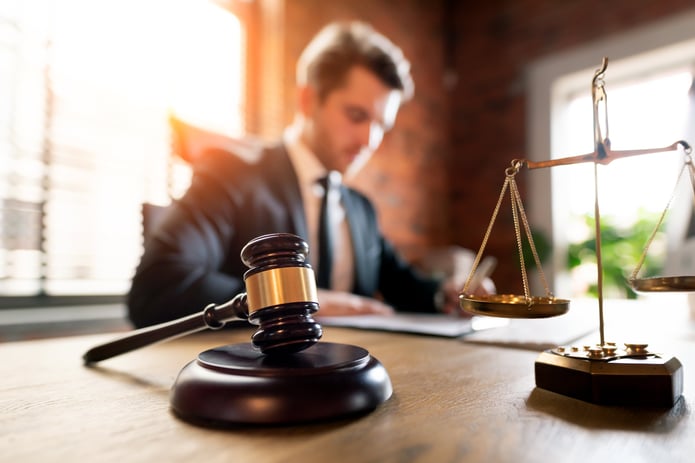 As a law firm, you may often find yourself in a unique position when it comes to your marketing. You never know when a client may need your services, and they may not know ahead of time that they need to come looking for you. That means that marketing consistency is critical. When your target client does have a problem, you want them to be already familiar with your firm. While most traditional businesses can often sell a product or service to someone regardless of whether they have an immediate need for it, law firms must continually focus on the moment when consumers have a need in their industry. With these seven tips, you can expand your marketing efforts and increase your overall ROI.

1. Put a Face to the Name
As part of your marketing efforts, make sure you're putting a face to your name. For example, you might picture the lawyers mentioned in your firm's name or put together a commercial that includes a walk of the office and shows potential clients they will deal with when they connect with your practice. By placing a face on the name, you can help alleviate some of the stress associated with needing to contact a lawyer and start to form a more personal connection with potential clients.
2. Increase Your Online Presence

An average of 85% of consumers do research online before making a significant purchase or connecting with a new brand for the first time. For customers looking for a lawyer, that number may increase significantly. Most potential clients want to know more about your law firm before they choose to call you. They want to know that you can deliver exactly the services they need and that your communication style and skillset fit their needs. To help consumers learn more about you, increase your online presence. Ensure you have trustworthy digital ads, optimize your search engine results, and make it easy for potential consumers to find you.
3. Ramp Up Your Frequency
Ideally, you want your ads to appear frequently enough to keep your business top-of-mind for consumers when they have legal needs. If you're struggling to bring in clients, consider upping your frequency to remain more present in consumers' minds. Consider how often you need to change and adapt your ads or the appropriate length of a campaign based on your target audience and what you need to do to meet their needs.
4. Put Together a Memorable Commercial

A memorable commercial offers one of the best ways to make consumers remember your brand later. A commercial speaks to both visual and auditory senses. A catchy tagline, a memorable moment, or a tug at the heartstrings can act to remind consumers of who you are and what you have to offer when they need legal services. The memory of a powerful TV ad may be as strong nearly a month after exposure as the peak recall rate on digital ads, which are strongest the day they are viewed.
5. Participate in Direct Mail Advertising
As a law firm, you likely target clients within a highly specific geographic region. Direct mail advertising helps you reach out to people in a set geographic area, which means you can tailor your message directly to your target market. Direct mailers offer potential clients something they can hold in their hands: a reminder consumers can turn to when they realize they need your services.
6. Deploy Email Marketing Campaigns

Across industries, email marketing delivers an average ROI of $38 for every $1 spent. For your law firm, that could mean an exceptional amount of exposure. Email marketing can allow you to connect with past clients who may need your services again or help attract attention from clients who might need your services in the future, primarily if you work with a media partner to expand your marketing list. Send out emails that will help attract attention and answer fundamental problems your target audience might have. For example, a personal injury lawyer might include questions for accident victims to ask their insurance companies. In contrast, a divorce attorney might advise what you must consider during a child custody conflict.
7. Offer a Referral Bonus or Incentive
Consider an incentive that will encourage your current clients to recommend you to others who might need your services in the future. For example, you might provide a percentage of the legal services they need or offer a free service for a client who recommends you to a future client who chooses to work with your business. Referral bonuses are an excellent way to convince your current clients to recommend you to their friends and family members.
As a law firm, you want to make sure you have the tools needed to stand out from the competition when consumers need it within your industry. By utilizing these strategies as you work closely with a media partner, you can help your firm stand out in potential clients' minds and increase the odds of choosing you when they have a legal need.