The Top 5 Mistakes to Avoid When Developing Your Next Commercial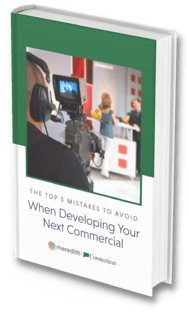 Want to learn how to make a TV commercial that stands out in the Connecticut market?
Effective TV commercials need a clear message that relates to your product or service, and needs to provide a call-to-action that aligns with your goals.
In this eBook, we outline the common mistakes to people make, when developing TV commercials, and how to avoid them.
Fill out the form to get your copy of this valuable resource