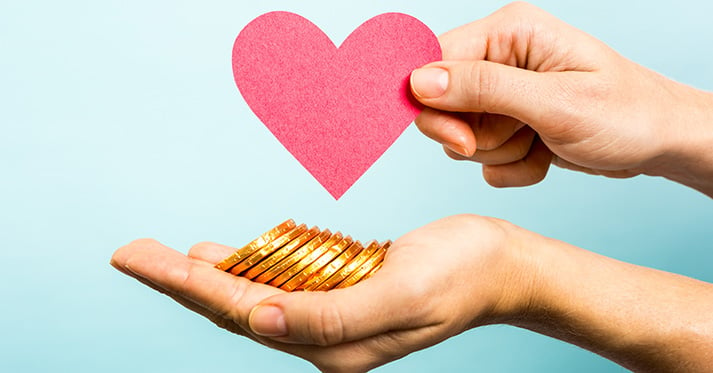 Businesses that have strong relationships with their community as a whole can often see the benefits in their ROI. Giving back to and partnering with others in the community makes it easier to increase your presence and establish your business as a part of the community. When a business has a strong presence in the community, their brand awareness increases. This increase in brand awareness can help with bringing in new customers within the local community. Here are a few key reasons why it's important to have a face in the community.
1. Your local presence helps you create relationships with community members.
Your relationship with members of the community—both individuals and other businesses—creates an association with those entities. Individuals who need to make a purchase within your industry will be more likely to choose your business when they either already have a positive relationship with you or associate you with someone they have a positive relationship with. Your relationship with community members can also increase the likelihood that those members will recommend you to others who could benefit from your business.
For example, when you work with a local media partner, you will gain access to the media partner's community connections. People who have a positive association with that media partner will accept that media partner's positive opinion of you and, in many cases, improve their opinion of your business as a result.
2. Your community efforts raise brand awareness.
When you remain a public part of the community, you also raise awareness of your brand. People cannot find you if they do not know about you, and having a presence within the community can help with that. Whether you're focused on giving back to the community or partnering with other local businesses, you'll find that it makes your brand more visible.
Brand awareness can make a big difference in your overall ROI. Ideally, you want people to think of your business first when they have a need. By increasing your overall community presence, you also increase overall awareness of your brand.
3. Your efforts position your business as community-focused.
Many consumers want to support brands that focus on the things that they believe in, including giving back to the local community. Consumers have learned the value of supporting the businesses that stand behind the same causes they believe in. They may increase their support of your business when they discover that you are actively involved in supporting your community.
4. Prove your business trustworthy and reliable through your community presence.
Consumers want to do business with those they find trustworthy and reliable. Businesses that partner with local organizations and spend time actively contributing to the community can build a trusted relationship with the members of the community. In return, your community presence can help establish you as a trustworthy, reliable business that your customers can count on.
Community presence gives your business a face: a solid reputation that your customers can relate to. The more contact customers have with your business within the community, the more it will increase their trust in you.
5. Your business is able to make a difference in the community.
Every community has its own unique needs, from the playground that desperately needs an upgrade to homeless or hungry individuals who benefit from the support of businesses within the community. When your business steps out into the community, you provide vital support that can help fill those needs and make a genuine difference.
Your business can also make a difference through positive, community-focused messaging. Through your ads and contributions, you can help change the tone of many conversations and support the members of your community who need it most.
6. You gain support and loyalty from members of the community.
As you become a familiar face within your community, you gain the support and loyalty of its members. People want to stand behind the businesses that matter to them. Not only does that help bring traffic through your doors during the good times, but it can also help provide vital support to your business during the times when you need it most. That loyalty can help your business stand up to large businesses that offer similar services or help improve your business when you're ready to try something new.
Getting your business out in the community helps you establish loyalty and support, allows you to make a difference, and builds trust with members of the community. Find ways to get involved, whether that means participating in local events or incorporating cause marketing efforts that will allow you to give back to members of your community. Many businesses find that becoming an active part of the community helps them grow exponentially in many different ways.