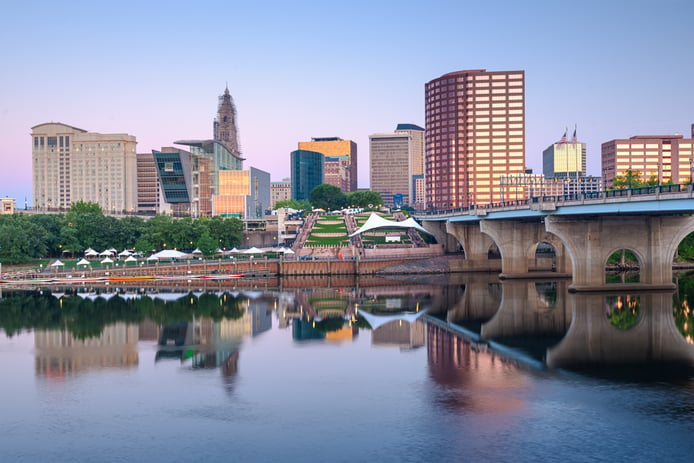 To attract the local customers and clientele of Connecticut, you need to start with a local presence to help make you a fixture in the community. Increasingly, consumers are looking for ways to support local businesses. They understand the importance of those small businesses within their communities. They want to use companies like yours rather than your competitors, as they make choices about who they want to use for the services or goods they need.
Are you ready to start getting more involved in your local community or targeting your marketing directly to the consumers in the Connecticut area? Try some of these strategies.
1. Make Sure Your Website is Localized

Localizing your website to Connecticut helps your customers view you as part of the community. There are several key ways to accomplish this. First, use the correct language. For example, if you reference a grocery store, you might want to refer to it as a "grocery store in Hartford."
Localizing your website isn't just about throwing out the keyword for your city, however. You may also want to include references to specific intersections, other local businesses, or familiar landmarks in the community.
Second, include local maps that show where your business is located, your delivery area, or other essential information that will help geographically target your business.
2. Claim All Your Local Listings On Third-Party Sites
Take a look at all the third-party sites that provide information about local business owners and make sure that you have claimed your listings on them. This includes:
Google My Business
Facebook for Business
Yelp for Business
Yahoo Local
Local.com
Yellow Pages
Manta
Foursquare
Consider the platforms your target audience is most likely to use and target those first as you claim your local business listing. Then, make sure you update that information and keep it current. If your phone number, location, or business hours change, you need to correct those listings as soon as possible.
By claiming your listing, you make sure your business will show up on local search results and increases the odds that customers will be able to find you, whether they're looking for your business directly or looking for someone in your industry. It also allows customers to leave reviews for you.
3. Optimize For Local SEO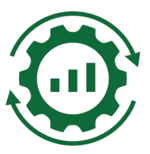 Local SEO optimizes your site for regionally relevant keywords and helps customers find your location. Search is localized to the area where it takes place. Search engines often ask consumers for their current location, especially if they search with a "near me" modifier. Often, customers visit those locations very soon after searching, which makes it critical that your business appears in those listings. Make sure you optimize for nearby locations and the specific city in which your business is located.
4. Make Sure Your Paid Ads are Specific to Connecticut
Add locally relevant keywords to your ads by using city or neighborhood names and location data. Include local cities, landmarks, or other key identifiers, and select targeting for local customers. Paid advertising targets customers by a group. Getting the geography right ensures that your ads will go to consumers who are in your local area and who, therefore, are most likely to benefit from your business.
5. Use Social Media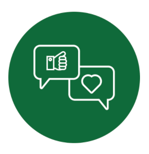 There are two important features when it comes to localizing your social media. First, set up your accounts to highlight your location so that consumers who are looking for local businesses can easily find you. Second, engage and interact with your followers online by answering their questions and helping them find your business. Becoming part of the online community can be just as critical as connecting with consumers in person.
Social media is also an incredibly valuable tool for connecting with other local businesses in the community. Have you set up an initiative with other local businesses? Are consumers looking for recommendations? By partnering together, you'll find that you can increase customer interest and interaction.
6. Have a Presence In Your Community
As a local business, it's essential to get involved in your local community. Sponsor local events or partner with nonprofit organizations to make a positive impact within your community. People are naturally more drawn to businesses that provide for their communities and have a robust and recognizable presence. Through your local involvement, you also help get your name out in a highly positive way.
7. Partner With Local Media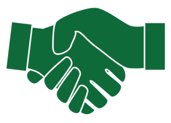 A local media partner can help get your name out there and create associations between you and the local community. People still consume a lot of local media. Many people still watch local television regularly. Local radio reach is expansive. A local media partner can also give you a better idea of how to market to and connect with people from your target audience within the local community.
As a local business, it's critical to engage with your local community and develop trust with your customers. By focusing on local advertising opportunities, you can improve your ability to reach out to those customers, target them, and draw them into your business.