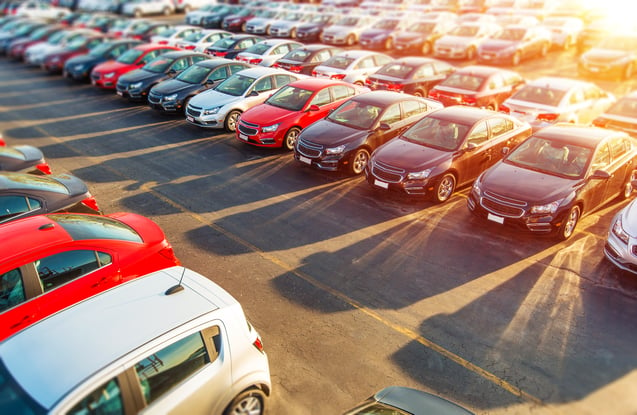 Right now, people are watching more television and logging on through connected devices more than ever. They're looking for ways to stay connected, keep up with information, and remain entertained. As a local car dealership, you can take advantage of that increased viewing as a way to keep your brand in front of your customers. By integrating digital marketing with your overall strategy, you can have your efforts work together to keep your audience updated, informed, and entertained.
Why It's Important to Integrate Your Efforts
Integrated marketing helps amplify your reach. Using both digital and TV ads, you can connect with more potential consumers where they already are. It can also offer several key advantages to your overall marketing strategy.

Integrated marketing allows you to create different types of content.
Your digital ads may look very different from your TV ads. Digital ads can contain more static images, while your TV content may take consumers on a walkabout your dealership through video.
Your ads can lead consumers from one platform to another.
Guide customers from a TV ad to your website or social media pages. Encourage them to connect with your brand in various ways to expand their awareness of what you have to offer. You can also take consumers from your social media page to your website or encourage them to click through an OTT ad to check out more of the cars you have on the lot.
Digital marketing helps add more touchpoints.
Consumers frequently need multiple touchpoints before making a buying decision, especially for something as big as a car. Digital ads help add additional touchpoints to keep your brand top-of-mind and increase consumer trust in your dealership.
How to Integrate Your Marketing
Combine these strategies to improve your integrated marketing efforts and increase the effectiveness of your ads.
Social Engagement
Use your social media platforms to repurpose TV content or test it before it goes to TV. If you want to improve engagement and increase your reach, pair your brand alongside a media partner.
Email Marketing
Follow up with your target audience through email marketing. You can access a more extensive list by working with a media partner or use your specific list to connect with consumers who have already expressed an interest in your business. Email can also help you send out updates to your other ads and keep customers in the know about what's going on with your business: your latest sales and promotions, changes to your health and safety protocols, or even staffing changes within your organization. When you work with a media company, you can access the company's email system and its expertise in reaching consumers through best practices, improving your emails' effectiveness.
OTT Services
You can often repurpose TV ads for OTT services or even customize new ones to reach a more specific audience based on their viewing behaviors. Since most people stream OTT content to connected devices, you can add in clickable CTAs that will allow your target audience to take action directly from the ad. OTT ads are a great way to reach consumers who have cut the cord or who may miss your ads on local television stations.
Digital Marketing
Digital marketing, when combined with your other strategies, is a great way to expand your reach and connect with a wider variety of customers. Your digital ads serve as a follow-up to TV ads. They help remind your audience of previous ads, provide additional touchpoints, and keep your brand top-of-mind as consumers interact with you. Try retargeting your audience with responsive digital ads for mobile, desktop, and tablets. Consider where your target audience most often spends their time online and what strategies will most help you connect with them. Working with a media partner can provide you with additional resources and information about the best method for connecting with your target audience.
More than ever, it is the ideal time to integrate your marketing and improve your campaign's overall reach. More people are watching TV and OTT services. They're spending more time than ever on social media, both as a chance to stay connected and as a way to gain more information. Working with a media partner can help you learn how to create an effective integrated marketing campaign and how to customize it to the current times.