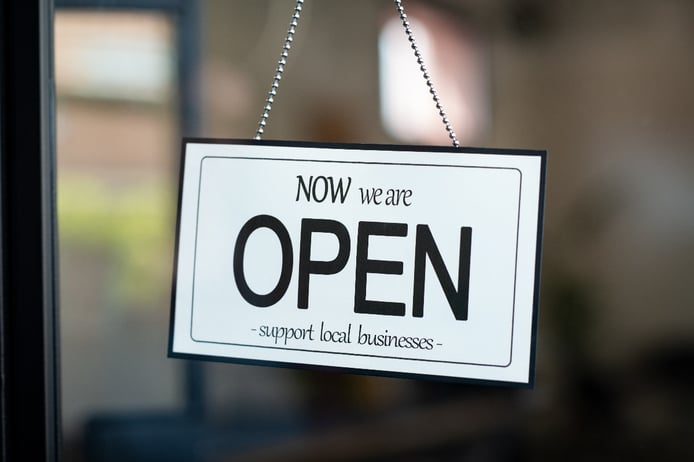 Across Connecticut, shelter-in-place orders lifted beginning May 20. As a result, many businesses are starting to reopen their doors in different ways. While you plan to reopen your business it's important to be conscious of the precautions you will have to take based on the regulations in place. What steps are you taking to prioritize consumer safety as your business reopens? Here are some ideas for prioritizing the safety of your customers and how to let them know of the changes you're making.
Prioritizing Consumer Safety
As businesses start to reopen, keeping consumer safety at the top of your priority list is critical for your employees, your business, and your customers. You want visitors of your establishment to feel confident that you're working to keep them as safe as possible. It's important to keep your customer's health in mind so they will feel comfortable visiting your business when they're ready. By prioritizing consumer safety, you are also protecting your employees.
You may need to make adjustments to your business operations for the foreseeable future. Your goal is to create a safe environment for both employees and consumers. Hair and nail salons, for example, may ask their customers to wear masks or to make appointments, even if they allowed walk-ins in the past. Car dealerships are offering no-contact services through at-home pick-up and delivery.
What Are You Changing In-Store?
There are many changes you can make inside your store to help keep consumers and employees alike as safe as possible. Changes may include:
All employees wearing masks. Employees will come into contact with numerous customers throughout the day. By wearing masks, this adds an additional precaution for everyone in the store.
Adjusted hours. As your business reopens, you may need to allow extra time for sanitation and restocking. You may need to adjust the hours you're open to make it easier for employees to accomplish those tasks.
Providing specific hours for high-risk members of the community. High-risk community members might feel more comfortable visiting an establishment first thing in the morning when they have just sanitized. Offer designated shopping hours to accommodate those who are considered high-risk.
Limiting the number of items people can buy of certain products. As the pandemic begins to subside, some items are still hard to come by. By imposing limits on how much an individual can purchase, you can increase the odds that everyone will be able to get the supplies they need.
Not providing specific services during this time. If you know that some of the services you normally provide could pose a danger to your customers, consider avoiding those services for the time being. If that's not a possibility, how can you adapt those services to be safer for your employees and customers?
How Will That Affect Your Customers?
The changes you're making to your business can have a substantial impact on your consumers and the way they interact with your business. Make sure customers know what to expect when they visit your store.
Will customers have to wear a mask? Around the country, many businesses are requiring masks in order for customers to enter their business. You should notify customers about whether they need to bring their own masks or you will provide one for them.
Should customers plan to have to wait in line outside? If you expect a large number of people when you first reopen or you're planning to limit the number of people in the building for the time being, customers may have to wait in line outside. Let your customers know so that they are prepared before they arrive.
If you book appointments, will you need to change or cancel future appointments? If you are only allowing a specific number of people in your establishment, you may have to change future appointments to accommodate those rules. If you do have to cancel appointments, how will you rebook them? Let your customers know how you plan to rebook cancelled appointments by sending out an email or calling them directly.
Do you expect delays in shipping and product? Some products are hard to find or may be unavailable for a period of time. Inform your customers of these delays and stocking issues clearly on your website so they are aware before they make a purchase.
How Can You Let Your Customers Know?
Keeping your customers informed about changes to your business is critical as you plan for your reopening. Consider these ideas for communicating updates with your consumers:
A TV commercial highlighting the details of your reopening
Digital ads that inform your customers of when you're reopening
A landing page that is updated consistently with all information pertaining to your reopening and your customers
Social media campaigns and posts providing real-time updates
OTT ads that remind your customers of your reopening
Direct emails that contain all of the reopening information your customers need to know before visiting your store
Choose a method that will allow you to connect effectively with your customers and keep them informed about what's going on in your business. Make sure to keep customers updated as situations change, both in terms of what the state requires and what your business is doing to help protect them.
As businesses plan to reopen or begin the reopening process, it's important to keep consumer safety as a top priority. You want your customers to feel confident in visiting your business. As Connecticut begins reopening, ensure that you're the necessary steps to prioritize your customer's safety.