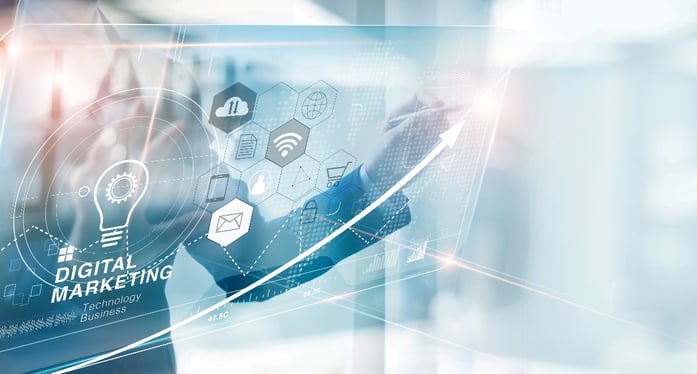 Digital advertising has quickly become a popular buzzword across many marketing circles. Customers are spending more time on digital devices than ever. Many adults spend as much as 17 hours each day using digital tools. As a result, digital advertising offers an excellent opportunity to connect with consumers across many platforms.
Digital advertising includes various forms: display ads, social media ads, native advertising, search engine marketing, and more. By working with an experienced media partner, you can better understand how to include digital ads in your marketing plan effectively.
Broad Reach

Digital advertising has immense reach. Google's Display Ad network, for example, reaches 90% of internet users around the world. In combination with other types of ads, including display ads, this gives you the potential to reach many potential consumers. You can also use your target profile to create targeted digital ads that are more likely to directly get the consumers you most want to contact.
Expand Your Creativity

Digital advertising provides the opportunity for immense creativity within your marketing. Through digital marketing, you can use a variety of mediums. Video ads, for example, have become increasingly popular over the last several years. You also have the opportunity to make the most of blog posts, put together amazing static images for your display ads, and produce social posts that will excite your customers and increase their overall engagement with your brand.
Digital advertising also makes it easy to see what types of creative ads reach your target audience and what kinds of ads your audience more often ignores or lets slip by them. This means you can try out more innovative solutions, see what works, and plan an early end to solutions that no longer meet your needs.
More Real-Time Analytics

One of the most significant advantages of digital marketing is its ability to provide real-time analytics. You can immediately see how your ads perform and even compare them to past versions of your advertisements. Suppose, for example, that you put together a search engine advertisement targeting a new keyword. How does its performance compare to your other keywords? How do people respond to it? Likewise, when you put together a social media ad, you can see the immediate reactions of your fans, including how they like, comment on, and engage with your post.
Suppose, for example, that you put together a creative video and post it on Facebook. As soon as consumers see it, they get excited about it. They interact with it, share it, and come to your website to see more about what you have to offer. On the other hand, when you put together a static ad that highlights a single product, you may see much less overall consumer interest. As a result, you might adapt your advertising strategy to provide the types of content your users want to see.
An Integrated Approach

Digital advertising spans a multitude of platforms. It includes email, social media marketing, and display ads, and search engine ads, as well as your website, blog posts, and content. All of those options can quickly become overwhelming, especially if you try to tackle them individually.
Instead, consider the advantages of working with a media partner to create an integrated approach to your digital advertisements. Look at them as a connected whole that will work together to help bring consumers to your business when they need in your industry. Retargeting can easily take your content back to people who may have interacted with your brand in the past: those who have viewed your posts on social media or visited your website, for example.
You may also use your integrated approach to bring consumers from one connection with your business to another. For example, an email might bring consumers to a discussion on social media. Within that post or conference, they will learn more about the specific products and services your business has to offer, which will increase the odds that they will visit your website and make a purchase. Likewise, you could take consumers from a display ad to your email list, where they will sign up to receive additional communications from your business that can ultimately help them decide what you have to offer.
In today's highly digital society, digital marketing has become a critical part of any marketing plan. With digital ads, you can expand your reach, show off your creativity, and create a better overall consumer experience that will give customers a better idea of precisely what your business has to offer. By working with a media partner, you can make the most of your existing digital options, combining it with your other marketing efforts to create stunning ads with immense reach.