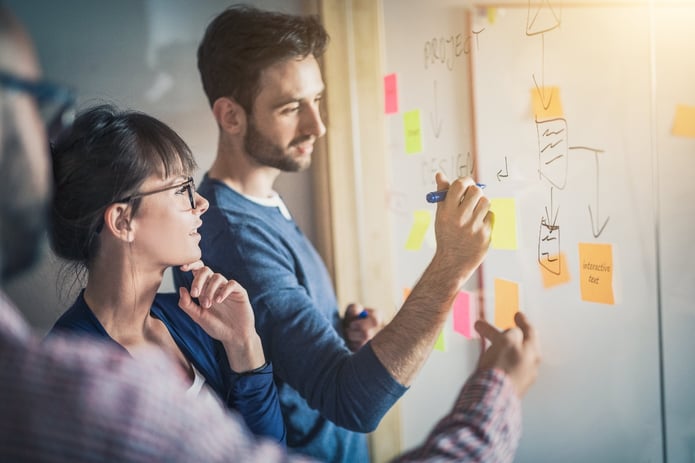 You have clear goals set for your next advertising campaign. You're eager to get started on your advertising. Your new marketing campaign will reach consumers, help them better understand your business, and provide them with insight into how you can help solve their pain points. You're eager to start seeing that return on your investment.
There's just one problem: you aren't quite sure what type of creative will tell your message best. The right type of creative can make a big difference. It will determine who you can reach, how you reach them, and how they respond to your ads. How can you determine the best type of creative for your advertising goals? Here are a few ways to choose the right creative to deliver your message.
Clearly Outline Your Goals of the Campaign
If you start with a clear perception of the goals of your campaign, the right creative may naturally present itself. Do you want to tell a story? It may prove useful to use a more visual medium. Are you trying to promote a sale? A creative that utilizes audio can help increase consumer interest. If you're trying to showcase a new product or service, a visual medium may help showcase the benefits in a way that consumers can connect with.
Every type of goal can be advertised in a few different ways. There is not necessarily one "right" option for your creative from a goal-oriented perspective. There are, however, best practices for each that could produce better results based on the medium.
Matching Your Goals to the Creative
Finding the right mix for your goals starts with a solid look at the type of creative you want to create. Consider how to use your creative to accomplish these goals.
Customer Testimonials
Ninety-two percent of consumers will look at online reviews before buying a new product. People want to know what others have to say about the products they're considering, and most of them trust online reviews with social proof as much as they trust reviews directly from friends and family members. Customer testimonials can come in video or written form. They can be a great part of your ad, whether you choose to showcase people talking directly about the products they used and the results they experienced or to use a written medium to express them.
Targeted Digital Ads
Targeting consumers directly based on specific behaviors or locations can make it easier for you to reach your target audience. Consider, for example, geo-targeting: a geo overlay to a broader broadcast message. This strategy can help you reach consumers directly and connect with them based on where they are.
TV Commercials
TV commercials have tight time constraints and you may have just a few seconds to share your message and build interest in your products. They are often designed to remind consumers about your brand or to inform them about something you have to offer. Through TV commercials, you can create a deeper emotional connection with consumers and provide them with a more visual review of your products and services.
OTT Ads
OTT ads are typically longer than TV commercials, which means you can go into more detail about your business and your products. The average person now has access to an average of four streaming platforms, and an average of 38% of consumers can access five or more. OTT ads allow for clickable CTAs, which means that consumers can take action directly from the ad. They're more targeted and provide a higher level of access to your audience.
Email Campaigns
Email campaigns are great for promotions and sales. They're personable and easy to customize. The median email marketing ROI hovers around 122%, making it an advertising medium that is well worth your investment. Through your emails, you can draw consumers to your website, where they can discover more information about everything you have to offer.
When it comes to choosing the right creative for an ad, you need to consider several key factors: specific campaign goals, target audience behaviors, and your allocated ad dollars. By considering those factors, you can choose the creative that will help you achieve your desired goal. It's important to make sure that you have the budget to accommodate the goals you've set and the creative that you want before you start working toward your campaign. It's best, when possible, to have new footage shot that can showcase your business to its best advantage. Working with a media partner can help you choose the right creative for each of your ad campaigns.