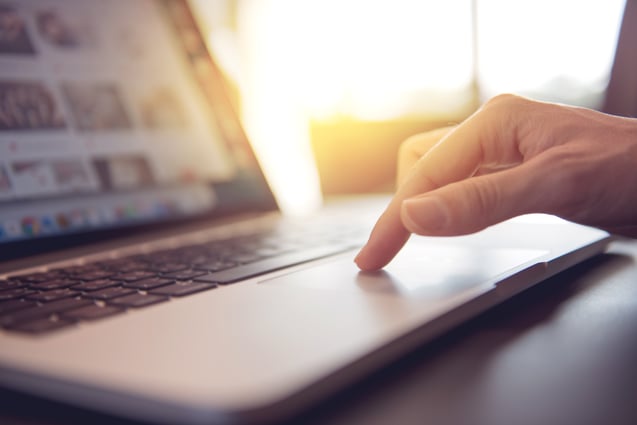 Social media immediately soared in popularity for many consumers. With how well established it is, it's an equally valuable tool for advertising your business. About 3.6 billion people use social media regularly worldwide. Utilizing social media marketing gives you access to millions of people, many of whom make up your audience.
Many consumers like supporting small businesses, especially ones active in their communities. Customers can't, however, connect with companies they aren't familiar with. Social media helps you reach your local audience so they know what you have to offer and where you're located. Try these tips to make the most of your social media marketing and expand your reach.
1. Be consistent.
Consistency is crucial when conducting social media marketing campaigns. Create a schedule and commit to posting regularly. Social media is a helpful tool, but posts have an unfortunately short shelf-life. Posting on a consistent basis increases the chances your content is seen. Usually posting once per day is the optimal amount. Less frequently than that lowers the chances your content will be seen, while posting too often risks overwhelming your customers.
Consumers are looking for social media interactions with businesses they can trust. When you post regularly, they know when to expect a post from you and, in many cases, what type of post you will provide. That consistency will result in more interaction and more overall awareness of your business.
2. Come up with a brand hashtag.

Create a hashtag that speaks specifically to your brand. Pick something that reflects your goals, your ideals, or what sets your business apart. Your branded hashtag is a great way to spark conversations about what you have to offer and connect with more users. It also helps create an ongoing conversation with your followers and invite them to share relevant content that will connect back to you.
3. Create series for your social media.
Consumers like knowing what's coming next, such as new content that they can connect with and get excited about. Create an ongoing series that reflects the values of your company or information consumers might want to know.
A pest control company, for example, might create a series that highlights how people can help keep bugs out of their homes, while an auto repair company might highlight tips on keeping their vehicles in running order.
Focus on providing value to your consumers, not just on pushing them to buy your products. If you have a blog on your site, you can use snippets from that and link to your site for more information.
4. Engage with your followers.
Social media offers fantastic opportunities to connect and engage with your followers directly. Instead of just posting content and letting consumers read or watch it, consider actively engaging with your followers. You can do this in multiple ways, such as:
Responding to comments on your posts
Hosting a live video to directly answer consumer questions
Invite consumers to share their questions or information with you and hold a conversation with them
These interactions will help build an appreciation of and connection with your brand, encouraging customers to stick with you over your competitors.
You also don't need to limit yourself to tactics where you attract customers to your accounts. Seek out relevant conversations happening elsewhere on social media and join in. Whether you're engaging in industry news or competitor activity, you can get your company's name out there and alert new customers to who you are.
5. Share user-generated content.
User-generated content helps your business in several key ways. Many of your followers love the idea of seeing their work on your page. It naturally creates a great deal of loyalty and a sense of community and excitement. It also shows users what others think about your business.
Around 88% of consumers trust online reviews as much as they trust personal recommendations. Fan-generated content showcases their commitment to your brand and improves overall trust in you.

6. Have a presence on multiple platforms.
Do your research into what platforms your target audience is most likely to use, or connect with an experienced media partner who can provide you with that information. Know where you are most likely to find your consumers and how they may prefer to connect with your brand. Often, you will find that different segments of your target audience are more likely to use other social media platforms. While millennials are more likely to use Instagram, Gen Z tends to prefer TikTok. You may also want to look at where your competitors choose to advertise to make sure you aren't missing out on vital opportunities.
7. Showcase the faces behind the brand.
Bring consumers into a deeper, more personal relationship and connection with your business by showing the faces behind the scenes. Highlight the people who work for you and tell your story by putting a face to your brand. Often, this simple step can create a much more personal connection.
Video is an incredible tool for accomplishing this and something consumers are greatly interested in. Facebook and Instagram have built-in video features where you can post content that shows who you are and who is behind your company. That humanizes your business, increasing trust in your brand, as well as sales.

8. Highlight behind-the-scenes content of your business.
Take consumers on a walk through your warehouse. Show them what goes into making your products. Give them a look at a day in the life of your business. Consumers are interested in knowing what goes into your decision-making processes and how you operate. Let your customers know why you do what you do, beyond just making money.
Your social media profiles are a fantastic place to interact and connect with your supporters. A media partner can help you take that content to the next level and give your customers a better idea of who you are. By building your social media presence as a small business owner, you can often see immense gains in your customer base.