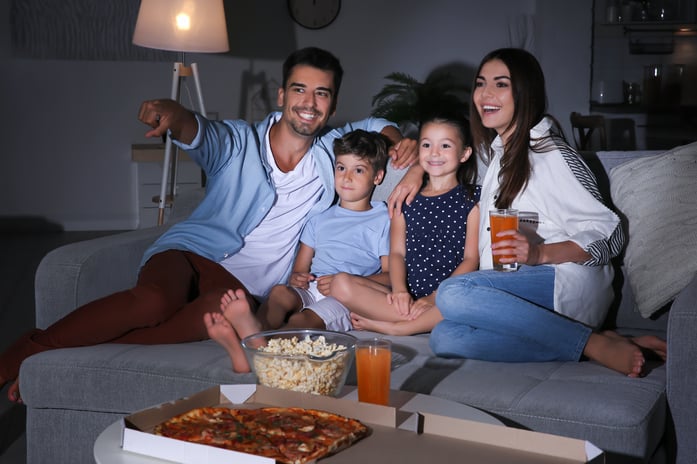 Over-the-top (OTT) advertising is becoming an increasingly popular way for businesses to reach their target audiences. While TV advertising and other channels are still relevant, recent OTT trends have clarified that it will only be more vital in the future. OTT entails displaying video ads or playing audio ads on streaming services. Using this method to reach target audiences helps you connect with many who aren't as easy to reach elsewhere.
Advertisers are also spending more and more on OTT advertising, making it important to use this channel to remain competitive. In fact, 42% of U.S. marketing professionals and agencies were expected to increase their OTT ad spending in 2021.
If you're still unsure about whether you should use OTT to fuel your advertising strategies, here are some of the benefits to consider.
1. Connect Through a Wide Variety of Content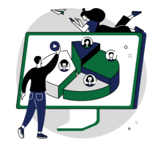 Television networks limit the kind of content that they show, with a smaller number of channels and niches to advertise on compared to streaming platforms. For example, advertisers can only target audiences through news, sitcoms, movies, sports, and children's programming. Meanwhile, CTV platforms offer a wide range of content across many types of media and niches.
While many platforms offer users higher-paid subscriptions to bypass ads, many consumers opt for free versions instead. Even if audiences choose not to subscribe to a streaming service, they can still access much of the content they enjoy with intermittent OTT ads. This means that you'll have the chance to reach many target demographics who will likely see your ads.
2. Gain More Control Over Your Campaigns
Another benefit of using OTT ads is the ability to have more control over your ad campaigns. As soon as you decide to pause or restart your ads, you can almost instantly do so without the need to wait. For example, you may find that an ad connects with another audience segment than you originally intended. In this case, you would be able to switch platforms in no time to get faster results. This level of control means you never need to delay if changes are necessary.
3. Access a Highly Engaged Audience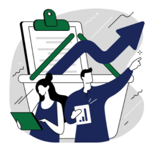 When people are watching TV, they're often captive. This means you get the most from your OTT ads through higher engagement. One of the reasons for this is that OTT ad breaks tend to be much shorter than conventional TV commercial breaks. Only around two to three ads may play in a single break, which means people are less likely to get up and do something else when their film or TV show is soon to continue playing.
Additionally, ads in niche content tend to be more aligned with the audience's interests, keeping them even more engaged throughout the ad break. In turn, they're likely to use their mobile devices to actively research your brand while watching.
4. Improved Targeting Abilities
To experience true success, brands need to connect with the right target audience at just the right time. You can hyper-target your campaigns using OTT ads based on your audience's age, gender, viewing habits, location, and other demographics. With the help of this targeting ability, you'll be able to make sure you're reaching the right people. Additionally, you can collect valuable data about your audience and their viewing behaviors, which can help you optimize your campaigns' performance.
5. Monitor Campaigns in Real-Time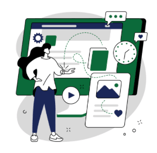 In-depth insights into data in real-time will make your brand more agile and capable of gauging a campaign's success. With metrics such as clicks, impressions, click-through rates, and others, you'll see how well your campaigns are doing to meet your business goals. Based on this data, you can make more informed decisions and instant updates to your campaign. You won't need to wait for your campaigns to complete before identifying an issue and making a much-needed change. Instead, you'll stay consistently alert and flexible.
Drive Success With the Help of a Media Partner for OTT Campaigns
The many advantages of OTT make it one of the most lucrative platforms to use for marketing nearly any brand. Using both TV and digital advertising can also reap the benefits of both worlds.
However, you need to know how to implement and monitor these campaigns properly. A lot goes into a successful OTT marketing strategy alone, highly targeted and well-placed ads that maximize engagement, conversions, and sales.