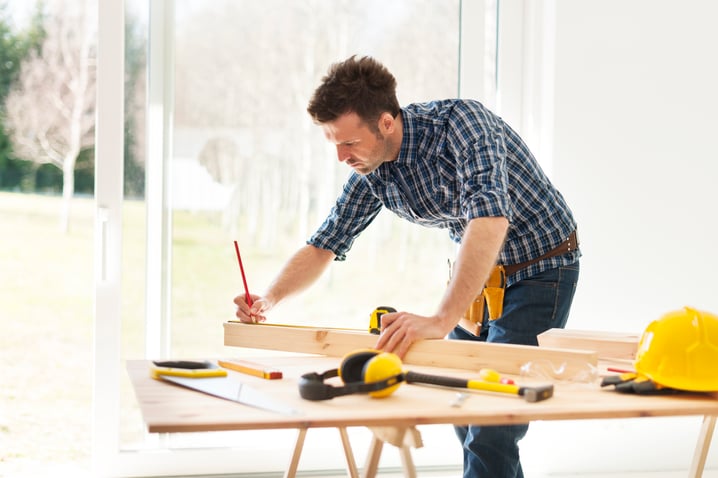 Marketing your home improvement business is an ongoing process. You want to keep your business in front of potential customers whether you've got more business than you know what to do with or you're struggling to bring in enough clients to keep your business afloat. Right now is the ideal time for advertising--and Better Connecticut is a great way to do it. By positioning your brand on a lifestyle show, you can help improve awareness and build confidence in your business.
The demand for home improvement services right now is only going up. With people spending more time at home and the weather becoming more enjoyable, everyone is wanting to spend time outdoors. Right now is the perfect time to advertise your home improvement business, and here's why.
1. People are spending more time at home than ever.
Due to COVID-19 fears and restrictions, many people are naturally spending more time at home. They're taking advantage of this time to catch up on those home improvement projects they've been putting off for quite some time. They're more likely to see those problems and to take issue with them, especially as they spend hours at home. As a result, this is the ideal time for your home improvement business to increase its marketing and show consumers what you can help them accomplish.
2. People are buying houses and need renovations done.
Real estate sales have increased throughout the COVID-19 pandemic. Interest rates are low. Many people aren't spending money on vacations and travel this year, which means they may have more room in their budget for home projects. People are also moving out of cities to more rural locations.
When they buy those homes, they often need renovations done or projects done to help bring the home up to their standards. They may need to make minor changes, like painting the walls, or bigger changes, like knocking down walls and changing the shape of rooms. Consumers want to move into homes that meet their specific needs, and they may have more time to dream about the "perfect house." That makes this the ideal time for your home improvement business to step in.
3. People are interested in remodeling projects.
Many people are realizing that some of the changes related to COVID-19 are here to stay. They're spending more time in outdoor living spaces (and loving it), putting together home offices, or simply renovating their homes to better fit the needs of their families. With more time on their hands, consumers may spend more time thinking about those big projects and planning ways to make them happen. If your home improvement business is top-of-mind when they're ready to start those projects, consumers are more likely to contact you. Seeing you on a lifestyle show that showcases your remodeling and renovation efforts could be just the incentive consumers need to get started.
4. People need assistance with repairs and projects.
Many people start out assuming that they can handle those big projects on their own. What's a coat of paint here or a few screws there? Big projects, however, quickly become more overwhelming than they initially thought. Costs on that DIY can start mounting, or repairs may prove more complex than the family initially thought. That's when they need you. Market your services in repair and project completion. Remind the member of your mailing list--or the people watching you on TV--that you're there to help if they get in over their heads.
5. Local businesses need support, and consumers want to give it.
The COVID-19 pandemic has made many consumers much more aware of their local businesses and what they give back to the area. As a result, consumers are stepping up to support those local businesses in ways they might not have before. You need the support of local consumers and they're eager to step in. Now, more than ever, consumers are turning to small, local businesses for their needs, especially if they're clearly involved in the local community. Take advantage of that desire to offer support by marketing your business heavily during this time.
6. There's no better time then right now!
When it comes to advertising, "now" is always the best time to get started. You can't go back and advertise yesterday, but you can sit down with a media partner to design a comprehensive marketing plan that will help you reach a wider target audience, improve brand awareness, and encourage more consumers to come to your door. If you haven't taken care of your marketing efforts in the past, now is the ideal time to create a marketing plan that will help you reach your goals.
The pandemic has caused an uptick in home improvement projects, renovations, and updates. Your home improvement business can take advantage of that. Consistent advertising is one of your best strategies for improving brand recognition and letting your local community know exactly what you have to offer. What are you waiting for? It's time to get out there and start marketing your business so that you can make the most of those increased needs.