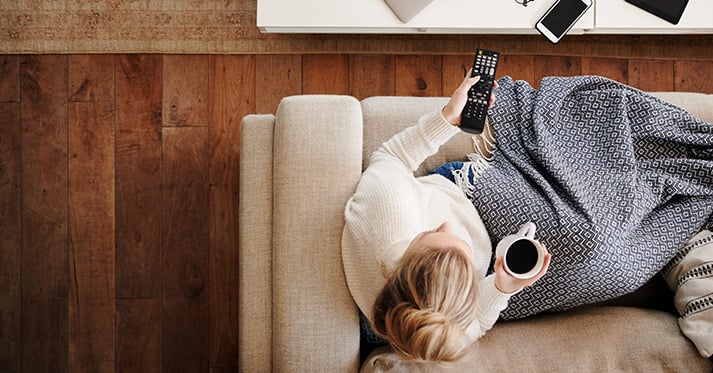 According to Nielsen, the Coronavirus crisis could cause an increase of as much as 60% in television viewership across the United States. Throughout the stay-at-home orders, more people are tuning in to their local stations for news updates and entertainment. As the impact of the epidemic continues, television advertising should remain one of the most essential tools in your marketing.
More People Are Watching TV
Television viewership is on the rise. Most people are home all hours of the day: some watching TV consistently. Where once, television viewership for many users was restricted to those after-work hours, viewers now have more freedom to watch at all times of the day. Whether they are watching local news or their favorite series, more people are tuning in to TV throughout the day.
In addition to seeking the latest COVID-19 updates, consumers also want to know how the pandemic is affecting local businesses. As businesses are beginning to reopen and stay-at-home orders are lifting, people want to know how it affects them directly and what they can expect in the weeks to come.
You Want to Keep Your Business Top-of-Mind
Whether your business has closed or remains in operation, you want to keep your business top-of-mind for both current and potential customers. By continuing to advertise on TV, you can help to keep up your marketing momentum, while staying in front of your audience.
Many businesses have found that continuing to advertise has had an overall positive return both during this time and as they've begun to reopen. TV ads are an excellent way to keep your customer up to date with the status of your business while remaining top-of-mind at the same time.
Make It Easier to Go Back to Business
As closures begin to lift and your business starts to resume more normal business operations, TV advertising will have proven to be beneficial. By keeping up your marketing momentum, it will help your business have an easier lift when preparing to reopen your doors.
No matter what a reopening looks like for your business, it's important to stay connected with your customers so that you are able to keep them informed. Communicate when you will be reopening, the precautions you are taking, and what customers can expect when they visit your business.
During this unprecedented time, you want to continue to keep your business top-of-mind for both current and potential customers. Whether you are repurposing past creative or creating a new commercial from scratch, working with a media partner can help you create the right TV ad to reach your audience in the midst of the pandemic.