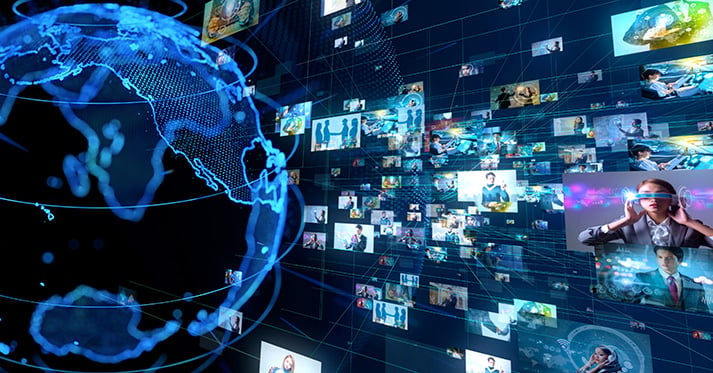 Customers are looking for a unified voice across multiple channels when they consider making a purchase from your brand. Seventy-two percent of customers do research on multiple channels before making a purchase. An integrated marketing message can increase buying intent by as much as 90%, not to mention increasing consumers' opinions of your brand by as much as 70%. By allowing your digital and broadcast marketing to work together, you can experience substantial marketing results from your integrated efforts.

The Importance of Integrating Your Efforts
When you integrate your marketing efforts, you can amplify your reach. While some customers will see only your digital ads, others will see only your television ads. Through integrated efforts, you can create different types of content. Digital ads, for example, may be more static or provide more opportunities for interaction, while broadcast ads are often in the form of commercials or visual segments.
Your integrated marketing efforts can help lead consumers from one platform to another: a customer who sees an ad on TV may allow that ad to lead them to your social media page, which will then, in turn, take them to your website. Through those integrated efforts, you can create a seamless user experience that will help maintain a sense of continuity as interested consumers interact with your brand.
You can also test ads on digital channels before taking them to TV. Digital channels are often much more interactive and can help you more easily gauge customer response to your ads.
Digital and TV also interact well together. Digital marketing helps add more touchpoints to TV: a critical part of your advertising efforts since customers often need multiple touches from your brand before deciding to make a purchase. Likewise, your TV ads can help with the credibility of your digital marketing efforts. Consumers who have seen your ads on TV are more likely to trust the credibility of your business.
Ways to Integrate Your Marketing
You can use several strategies to help integrate your marketing and ensure that it fits seamlessly with your existing efforts.
Social Engagement
You can use your social media platforms to repurpose TV content or test content before it goes to TV. Test the response of your target audience. Your social media platforms can also emphasize important messaging you're trying to get across on TV. They can share more information more frequently than you're often able to get across in a TV commercial or expand on the information that you typically share through your commercials.
Imagine, for example, that you're using your television commercial to spread information about an upcoming promotion. Your social media page could then highlight the specific products involved in the promotion or give a better idea of what's included and how customers can benefit. Also, when you align your brand with a media partner for increased engagement and reach.
Email Marketing
Follow up with your target audience through targeted email marketing. You can automate many of your emails or send them out as you release new goods and services. Use email to send out updates to your other ads. Keep the customers who follow you most closely in the know about what's going on with your business and how it impacts them.
Working with a media company can also help expand your email reach: you will get access to their email system and their expertise on how to reach that list, including experience with industry best practices that will help you customize your email marketing efforts to the specific needs of your target audience.
OTT Services
Often, you can repurpose the content of your TV ads for OTT and streaming services. OTT ads, however, come with an additional advantage. You can add in a CTA so that your target audience can take action directly from the ad. Many users stream content directly from their devices or smart TVs, which means they can make a decision right then, instead of letting the opportunity slip by.
Digital Marketing
Retarget your audience with responsive digital ads for mobile, desktop, and tablets. This allows your digital ads to serve as a follow-up from TV ads, reminding your target audience of the ads they have viewed in the past and inviting them to take action. Your digital marketing can also integrate with your existing emails or your social campaigns for a full, robust advertising plan that will help further your reach.
Your digital marketing and broadcast marketing efforts need to integrate smoothly together in order to create the best possible reaction in consumers. Your audience wants to see fully integrated marketing: to have the same experience each time they interact with your brand. Not only that, but your integrated adverting efforts can also help expand your reach and provide more touchpoints with your customers, which can in turn increase your overall marketing ROI and success.