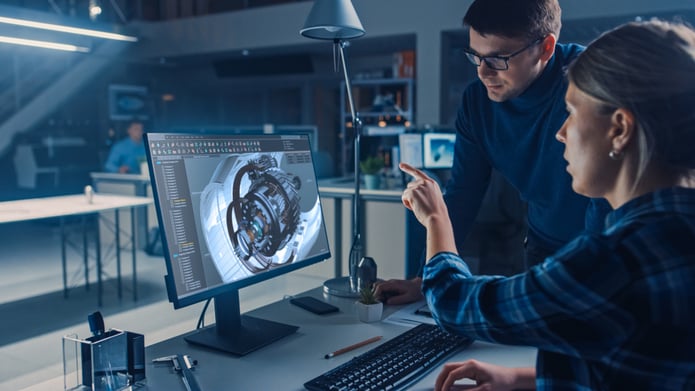 If you want to grow your engineering business, strong marketing campaigns will allow you to position your brand, get noticed by ideal customers, and improve your ROI. Engineering firms who differentiate themselves for competitors and appeal to their audiences through effective marketing campaigns will thrive with the right strategies.
Let's get into how to approach marketing for engineering businesses so you can plan your strategy accordingly.
Start with Brand Positioning
When marketing engineering services, you need to set your firm apart from competitors and establish your unique brand. Show your audience precisely why your firm is different, including what you offer that other firms don't. Brands that are consistently presented experience a 33% increase in revenue.
Successful branding also yields long-term results with many benefits. You can experience increased customer loyalty, an improved overall image, and a more relatable identity that resonates with audiences through effective brand positioning. Some of the ways you can differentiate your firm include detailing the selection of services you offer, the years of collective experience backing your benefits, and the engineering technology you use. The more your branding relays the differences between your company and other similar firms, the more you'll be able to take attention away from the competition.
Get Your Firm's Brand Noticed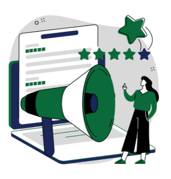 You also need to visually present your unique brand in a way that attracts and holds attention. You can do so by developing a distinguished brand voice that stands out. Additionally, package and promote your services with clever branding. Successfully building a brand for your firm will ensure that prospects look at you over less appealing competitors.
Be sure to create memorable branding materials with visuals and messaging that keep your brand in the spotlight. In the process, you can build credibility for your brand as you gain people's trust and showcase your professionalism. Subsequently, you'll be able to develop a strong reputation that ensures you stay ahead of the competition.
Optimize Your Website
People need to be able to find your website on Google and other search engines. You can use SEO to help searchers quickly find you on these platforms as you rank above competing firms.
To boost your firm's SEO efforts, there are several key steps to take. First, update all information about your business, including your hours, services, and contact information. In addition, make your website accessible and easy to understand for visitors. A navigable and comprehensive website will enable customers to move through the buyer's journey more efficiently. Clear CTAs are also crucial as they lead to increased conversions.
Your website shows prospects exactly how they can work with your firm and the overall engineering process. To build more trust among your audiences, you can also add testimonials that lend more credibility to your brand. You can even dedicate an entire page to testimonials along with general reviews, awards, and certifications that establish reputability.
Attract, Educate, and Inform Your Audience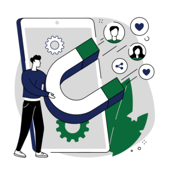 Content marketing is integral for growing an engineering business because it consistently engages with audiences throughout the buyer's journey. Through the development and curation of high-quality content, you can directly speak to the audience you want to attract.
As you build your content marketing strategy, think about whether you have a niche audience. What exactly do they want to learn about, and what specific problems does your firm solve for them? As you answer these questions through your content, you can begin to position your company as a dependable thought leader. Over time, you're likely to become a known authority in your field as you develop consistently valuable and consumable content.
You can develop many types of content in your strategies, including blogs, eBooks, one-sheets, and email content for your email marketing strategies. With the help of every kind of content, you can gain readers' trust and show your expertise as you nurture leads. In connecting with audiences through content at every stage of the customer journey, more trusting prospects will move from the awareness and consideration stages and ultimately work with you.
Connect with a Media Partner to Drive Results from Your Marketing
Engineering businesses require solid marketing campaigns to grow their business and stand out among a sea of competitors. If you're relatively new to marketing and don't have the resources to handle every aspect on your own, outside help is available.
Working with a media partner can help save you time, money and provide you with other advantages. A media partner that has experience working with engineering companies can work with you to understand the ins and outs of your firm. As a result, they'll be able to help develop campaigns that establish a strong connection with prospects, turning them into customers.