If you want to get better results with each email campaign, it's essential to understand how to get more email opens from your audience.
An email open rate is a percentage of opens divided by the total number of emails sent, minus bounces. Open rates vary largely based on your industry and company. For example, the average open rate in the electronics industry is 19%, while it's considerably higher at 26% for the real estate and construction industries.
Improving email open rates is key to bringing more people through to your website and driving engagement. To determine how to achieve this, the following are some key tips for boosting open rates and other email marketing benchmarks.
Segment Email Lists
You need to personalize and tailor content to certain portions of your audience to effectively resonate with them. Only send emails to those who are likely to be responsive. Also, some of your emails may not be valuable to your entire audience, making it important to prepare different emails for specific groups.
This is why it's important to segment your audiences based on certain characteristics, including:
Interests
Buyer's journey
Purchasing history
Behaviors
General demographics
If you can segment your emails, you'll be able to engineer your campaigns to increase their chances of connecting with each section of your audience.
Improve Your Subject Lines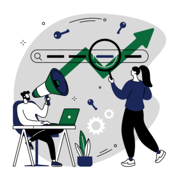 Subject lines make a huge difference in improving open rates. Certain words and phrases will trigger opens more than others, particularly for specific audiences. You want to create curiosity and excitement with your subject lines, encouraging more people to engage with emails.
Be sure to get personal with subject lines and conduct A/B testing to pin down what works and effectively increases open rates. Additionally, do some research to determine which words and phrases your audience responds to best, and stick with those that drive the best responses. Also, remember to choose words related to the enclosed content, which will help make sure audiences don't feel misled.
Subject lines can feature eye-catching emojis that further generate excitement while making your emails seem friendlier and conversational. Don't underestimate the power of subject lines, as one study found that 64% of people decide to open an email based on the subject line alone. On the other hand, you should avoid doing the wrong things with your subject lines.
Some don'ts when it comes to subject lines include:
Irrelevant phrases or words that don't pertain to the email content
Making false promises to drive opens
Using language that doesn't connect with audience segments
Emails Should Be Mobile-Friendly
A majority of people today open emails on their mobile devices. If you want to appeal to mobile users, make sure to optimize for all devices. Your emails should be readable, whether they're using smartphones or tablets. To ensure they're genuinely mobile-optimized, test and check for how emails look on different devices. Additionally, blasts should be timely and sequenced. Send emails once a week, keeping people engaged through mobile and other devices without causing annoyance.
Improve Your In-Email Content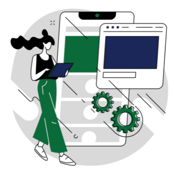 Depending on your email campaigns' performance, you may want to improve your content. Well-developed, engaging, and highly targeted email marketing content can help you speak to your customers.
As you create your email content, keep in mind that less is more. Make your emails concise and to the point, providing interesting information while cutting out any fluff. Emails should be consistently clear and understandable, with no room for misinterpretation.
In making your emails comprehendible, avoid any vague language that could make your emails unclear. Illustrate the value you bring to recipients and drive them toward a specific action.
Boost Your Open Rates With a Media Partner
If improving email open rates is a primary goal, you need to optimize your emails for your unique audience. Solid email marketing campaigns will help boost open rates along with other metrics, helping you get the most from your efforts. However, you may not have the resources or time to dedicate to your email marketing campaigns.
If this is the case, you may be better off working with a media partner with email marketing expertise. A dependable partner will help develop the ideal campaigns based on your individual business goals and the audience you're trying to reach.