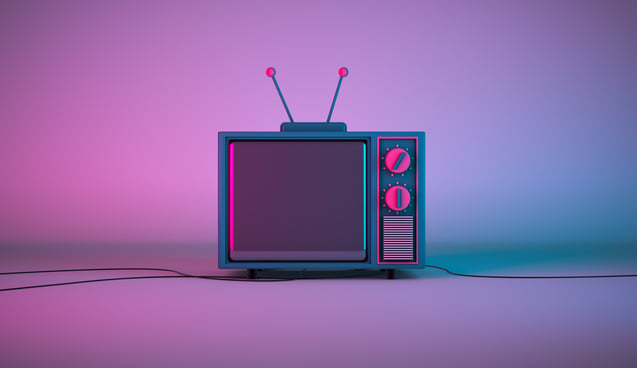 TV advertising: does it still create the impact you're hoping for? TV advertising can generate an ROI between 300% and 500% for those who implement it into their strategy. Measuring the return on your TV advertising investment involves more than just looking at an immediate increase in sales. The true power of TV advertising can offer an immense return for your business. Here are a few ways you can see the true power of TV advertising.

1. TV Helps Build Brand Awareness
Through TV advertising, you can increase overall awareness of your brand significantly. Consumers may not always have an immediate need in your industry, especially if you work in a field where consumers rarely need to make purchases: law firms, medical providers, or real estate agencies, for example. On the other hand, once consumers do have a need in your industry, they will be more likely to turn to your brand if they have a general awareness of who you are and what you have to offer. Brand recognition can also contribute to a sense of trust, which can encourage customers to choose your brand or increase their purchase.
2. TV Advertising Brings in New Customers
TV advertising has the potential to reach customers who may not have heard of your brand before. TV advertising naturally casts a wide net. It does not rely on consumers who are already looking for information about a specific industry or who have already been targeted through another means but instead puts your brand in front of a comprehensive set of potential customers.

A new customer has immense value to your business, especially if you take steps to keep that customer. A new customer starts with their first purchase, but they can also add value as they return to your business for their future needs. They may also recommend your brand to others who need services that you can offer.
3. TV Advertising Increase Sales
TV advertising naturally increases sales for your business. It helps show consumers what your brand can offer and encourages them to take more interest in your business and your brand. TV ads can also show consumers how to use your product, often convincing them to try something new or further engage with your brand.
4. TV Boosts Website Traffic
An average of 88% of Americans use another device at least part of the time while watching TV. They sit with their phones in hand, randomly scrolling or completing other tasks--especially while watching commercials. TV commercials can naturally encourage consumers to visit your website, especially if you make a special offer or raise questions that consumers want to answer immediately. As a result, your website traffic will naturally increase.
Increased website traffic typically means increased sales. While not every website visitor will make a purchase, many of them will, especially if you have designed an effective sales funnel. The more visitors you have to your website, the greater the likelihood of making purchases from your brand.
5. TV Helps Bring Back Past Customers
Sometimes, customers forget about your business. If it is not top of mind, they may not think to visit you. Individual consumers naturally change their patterns and habits over time. They may get in the habit of shopping with a different store or develop new habits that do not reflect the things your brand has to offer. On the other hand, an effective TV commercial can remind consumers of your brand and encourage them to come back to you.
Consider, for example, a restaurant commercial. Consumers who visited your restaurant regularly may see their favorite foods or receive a reminder of the great atmosphere in your restaurant, then decide to come in to check out your new dishes or revisit old favorites. The potent reminder offered by a TV commercial could be all they need to bring them back through the door.
6. TV Advertising Establish More Credibility
Today's consumers are inundated with ads. The average consumer sees 5,000 or more ads per day. Savvy consumers also know that many scams involve false ads, especially on social media. TV ads, on the other hand, bring a higher level of credibility. A consumer who sees your TV ad will have a higher level of overall trust in your business. They will find you more credible than a brand that only advertises online. That increased trust will carry over to other interactions with your brand and increase the odds that consumers will choose your brand over your competitors, especially those who do not choose to advertise through television.

The real power of TV advertising stretches beyond immediate increases in sales. Over time, TV can help build your presence and credibility in your local community, increasing the odds that consumers will choose to work with you. By working with a media partner, you can create more effective ads that will help you see TV advertising's true effectiveness.