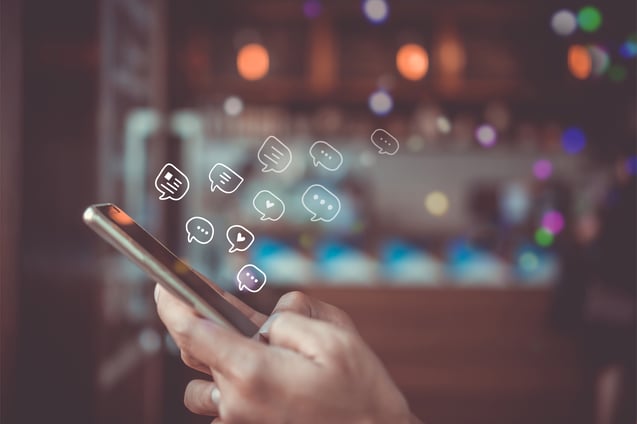 Lifestyle marketing helps position your business alongside your customers' way of life. Through your lifestyle marketing efforts, you show consumers that you aren't just a brand that solves a problem. Your brand is part of who they are.
Lifestyle marketing has become increasingly popular as millennials, in particular, have learned to vote with their wallets. They want to support businesses that support the things they care about: their communities, or eco-friendly living, or sustainable practices. They care about who their brands are and what they value. Lifestyle marketing allows you to position your business so that consumers can see that you fit into their lives--and that you're a critical part of those things they care about.
You want to showcase your brand directly and invite people in and let them get to know you. Position your brand with the programs, magazines, and materials consumers are already using regularly. By utilizing lifestyle marketing effectively, you'll find that you can connect much more effectively with your target audience. Try some of these tips to incorporate lifestyle marketing as part of your advertising mix.
1. Incorporate Someone From Your Business
Look for ways to put a face on your business by using real people in your ads and promotions. For example, you might make your business a solid presence in the community by attending local events or taking advantage of volunteer opportunities. On the other hand, you might simply want to use a familiar face from your business as part of a social media video or television ad.
Choose someone that consumers are likely to connect with when they come into your business. Show who you are and what you represent. By putting a face on your business, you make your business much more natural to your target audience members.
2. Showcase How to Use Your Product or Service
Often, consumers may not know how to use your product or service actively. What benefits can it offer? Why should they add your product to their busy lives or schedules?
Showcase how to use it and what benefits it can offer. Highlight testimonials on your website. Use your social media pages to show a behind-the-scenes look at new products or walk consumers through new services directly. The more clearly consumers can picture using your product or service, the more likely they become to walk into your business.
3. Get Involved with a Lifestyle Show
Many consumers are avid fans of the lifestyle shows they watch most regularly. They follow those hosts and trust what they have to say. When you get involved with a lifestyle show, you help transfer a portion of that trust to your business.

There are plenty of opportunities to showcase your brand on a lifestyle show. Some restaurants, chefs, and caterers, for example, will choose to come on before Game Day or a significant holiday and show their favorite recipes. Other business owners will come in for an interview. Still, others will show that popular hosts actively use their products, whether on the business's set or location. By appearing on a lifestyle show, you take your products into consumers' homes and invite them to imagine the benefits you can bring.
4. Be Consistent
To use lifestyle marketing effectively, you have to be consistent. When consumers connect with your business as an essential part of their lives, they do not just want to see an occasional email letting them know that you have just released a new product or that you have kicked off a new sale or promotion. They want to connect directly with your business regularly.
Create a social media posting schedule, and make sure you send out consistently valuable content so that consumers can connect more deeply with your business through that connection. Send out an email newsletter that provides the latest updates about your industry or offers valuable information that consumers can use to inform their busy lives. Through those consistent interactions, you can build a strong connection to your customers that goes far beyond advertisements.
5. Help Consumers Imagine Your Business in Their Life
As a lifestyle brand, you want to become part of your consumers' lives. Help them imagine it. Make sure that your marketing shows consumers what value you can offer. Why should they choose you? Why should they connect with you? Show what sets your business apart and how you can aid them. Help them picture your business as part of their lives by providing comprehensive ads, in-depth information, and insight into exactly who your brand is and what you can offer.
Lifestyle marketing helps take your advertising to the next level. Through lifestyle marketing, you aren't just putting your brand in front of customers and letting them know who you are. It allows you to connect with them: draw them out and become a crucial part of their lives. A media partner can help you make the most of your lifestyle marketing opportunities, from positioning you on a program that fits your target audience's needs to produce highly effective videos that you can post on your social media channels.