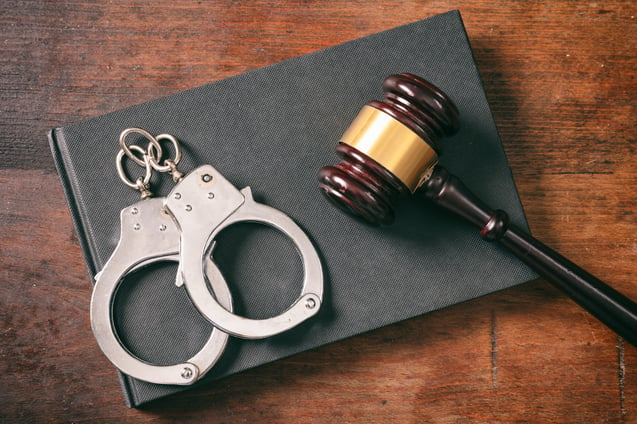 There are a lot of criminal lawyers advertising throughout the Connecticut area at any given time. Helping your brand stand out from the crowd is critical if you want to remain top-of-mind so that when people need a criminal attorney, they will think first of your brand and what you have to offer. As you design your marketing plan, you should also carefully consider what will work best for criminal law. How can you connect with potential clients? What do they most need to know from your brand? Try these tips to advance your marketing efforts and reach a wider potential audience.

1. Highlight Your Area of Expertise
As you put together your marketing, be clear about your area of expertise. What type of criminal law do you focus on? Do you have a strong focus on drug crimes? White-collar crimes? What cases have you successfully represented in the past? People who need a criminal lawyer often need one quickly, with little warning. They're looking for a firm that specializes in the type of law for which they need representation.
Ensure your website, commercials, and digital marketing campaigns focus on your area of expertise. You do not just want to advertise yourself as a criminal lawyer, but rather one that focuses on a specific area of criminal law.
2. Get Specific with What You Cover
As a criminal lawyer, you may cover particular types of cases. For example, you might not want to get involved with a client who has been accused of a violent crime. On the other hand, if you're used to representing high-profile cases, you might not have the experience you need to represent someone who needs to contest a traffic ticket. Be clear about the types of cases you cover and why a client might want to connect with your firm to help decrease the number of contacts you cannot help.
Your ads should also call out specific types of cases you represent to create recognition in your clients. A generic ad for a criminal lawyer might not adequately catch a potential client's attention. If you specifically call out an area of law that includes their pending case, on the other hand, clients are much more likely to feel a sense of connection and want to get in touch with you.

3. Cross-Promote on Different Platforms
Don't get too attached to a single advertising platform. As a criminal lawyer, you know that you need to cast a wide net to reach clients throughout the Connecticut area. However, to help increase your reach, you should use more than one platform to help guide clients to your firm.
You might use TV commercials to help draw potential clients to your website and social media pages. On your social media pages, you might want to offer legal advice to help potential clients decide what to do next and ultimately encourage them to connect with you. Do not underestimate the importance of digital ads and search engine ads, which can help you reach potential clients who might already be searching for information about a criminal lawyer.
The more potential clients see your brand, the greater the likelihood that they will trust you. By promoting across different platforms, you increase those vital connections with potential clients and build a sense of recognition. Then, when they're ready to decide on a lawyer, they're more likely to choose your firm.
4. Highlight Your Brand and Lawyers
Your brand is the critical element that sets your firm apart. What is it that makes you different? What do you offer to your clients? Some firms, for example, keep their focus on an aggressive defense. Others want to showcase their experience, including specific high-profile cases they may have defended in the past or how they have successfully helped their clients navigate criminal defense. Make sure your ads highlight your brand and what makes you unique.
Highlighting the lawyers in your firm can also help build a sense of recognition, increase trust, and put a face on the defense you can provide your clients. Being accused of a crime is a difficult time for your clients. They need an attorney they can trust to guide them through the process. Show what your lawyers have accomplished, how you have benefited past clients, and why your future clients should trust you.
Just as your clients need an experienced professional to guide their legal defense, having an experienced media partner on your side can help you establish a more effective marketing campaign. An experienced media partner can help you highlight your area of expertise, position your ads where potential clients are most likely to see them and guide you through a plan that will help you reach your marketing goals.