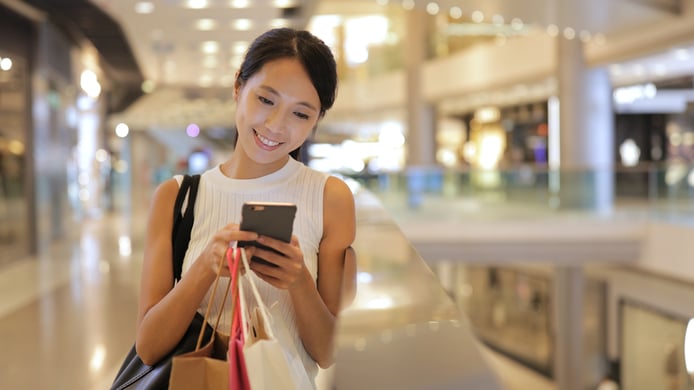 While it may have appeared as though the pandemic was on the verge of fading earlier this year, the times remain uncertain as businesses continue to struggle. No single company knows for sure what to expect in the next six months or the following year, and it often feels like we're back to square one. However, the holidays can present a lucrative opportunity for businesses to flourish.
When it comes to holiday shopping, businesses should market themselves thoroughly, but they also have to plan for the unknown this year. The end of the year is a significant source of income for many businesses. To help you make the most of your holiday marketing during the pandemic, here are some tips for optimizing your holiday marketing strategy.
Understand How COVID-19 Has Changed Consumer Habits
The pandemic has had a few different effects on consumer habits, including the following behaviors and practices.
eCommerce Soared
COVID's impact on holiday shopping has led to a surge in eCommerce. Online shares of retail sales in the U.S. went from 11% in 2019 to 14% in 2020 with increased online shopping during the pandemic. The pandemic largely moved many away from the in-person experience, at least temporarily.
Generally, consumers now want the option to shop online when they can, making it necessary for businesses to invest more in online efforts.
Direct to Consumer Purchasing
Brands have also begun to cut out the middleman and sell from their websites due to the lack of foot traffic to their stores. This means that developing an optimal eCommerce and browsing experience is crucial in standing out among competitors. If you can sell from your website, you'll have the chance to ensure customers continue to engage even when they won't walk through your doors.
Shoppers Are Choosing Small and Local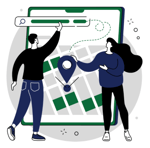 Customers have also chosen to support small local businesses during hard times. They understand the unique struggle that small business owners face and are willing to turn to them. You can capitalize on this if you run a small business, as 66% of shoppers intend to keep shopping small. Showing your local customers that you value them will go a long way in attracting their business. In turn, you can hold your own against more prominent competitors in your area.
A Rise in Black-Owned Business Support
Among other interesting insights, Black-owned businesses are seeing increased support at these times. This can lead to more opportunities for business owners in this demographic. The bottom line is that companies need to pivot holiday marketing to new consumer spending habits and tailor marketing accordingly. If you can relate to these trends, you'll have the chance to maximize your marketing efforts. The same goes for women-owned businesses, among other demographics that consumers love to support. It seems that shoppers desire to back a more diverse group of entrepreneurs during these challenging times.
Whether you're a small business, you can supply multiple buying options, or offer different value points, now is the time to optimize your campaigns. In the process, you can provide value to shoppers, reach out to local communities, and imbue a general sense of "we're all in this together."
The New Consumer Is Motivated by Different Principles
The pandemic has also changed consumer trends when it comes to the principles that drive them. For instance, brand loyalty has taken a hit because consumers have turned to brands offering selling points such as:
More convenience
Online shopping, along with pickup and delivery options
More value
Better prices that give customers more for their money
Offering these and other benefits can keep shoppers loyal at this time, particularly if your business aligns its values with consumers'. Shoppers are becoming increasingly value-driven today, meaning they're willing to shop at places that give back. Sustainability is fundamental to new consumers, and they also want to shop from omnipresent brands.
Remain Flexible and Willing to Adapt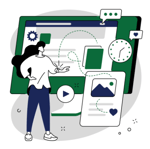 More than anything, the pandemic taught us to adapt, and flexible holiday marketing is no exception. This is why it's crucial to be agile with your marketing campaigns. You need to plan ahead for holiday marketing, starting now. In addition, keep in mind you may need to pivot your campaigns to match the times.
Make sure you speak to the specific pain points that people are facing during this difficult period. Detail what steps you're taking to make the customer experience both safer and more convenient. Taking these steps can show that you acknowledge what needs to be done in this environment to keep customers healthy and satisfied.
Work with a Media Partner to Drive Results with Holiday Marketing
Strong holiday marketing can be the key to connecting with consumers during this festive season in these unusual times. However, you may not have access to everything you need to fully equip your campaigns. By connecting with a dependable media partner, you successfully navigate challenging times during the holidays and year-round. As a result, you'll attract more customers while maintaining the loyalty of existing ones.