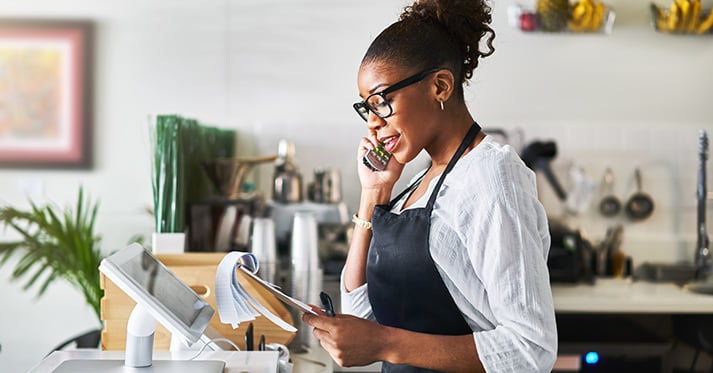 Businesses around the country are starting to reopen—many of them with substantial changes in place. Small businesses are incredibly important for their support of the community and their commitment to their customers. Now, those small businesses are more important than ever.
As a small business owner, you need to take steps to adapt to the changing times around you. Not only do you want to continue to serve your customers to the best of your ability, you want to make sure that you are able to safely offer the services your customers need. For example, many small car dealerships are offering pick-up for vehicles in need of service, allowing their customers a contact-free experience.
Communicate with Customers
As things continue to change, small businesses must continue to communicate with their customers so they have a solid idea of what to expect when they open up again. Customers want to know when their favorite businesses will open up and what they will be expected to do when they visit. Not only that, but many customers are also still nervous about returning to business as usual. Consumers want consistent communication and messaging that addresses those concerns and helps raise their confidence when the time comes to visit specific businesses again.
For business owners, that starts by updating messaging. It's no longer just about a welcome back message. Though if your business has recently reopened or is on the verge of reopening, that may be a critical part of the changes you make. Business owners should also continue ongoing communications to keep their business top-of-mind for customers while simultaneously raising consumer confidence. Remaining active on social media, sending out newsletters, and creating television commercials can help share vital information with customers who are ready to return to those businesses. By creating content with messaging that speaks to the current needs of the consumer and keeps them informed, businesses can prepare their customers for the changes taking place in-store, online, and in terms of the services they will be offering.
Implement Best Practices
Best practices have changed for many business owners. Now, not only do customers expect to see measures related to health and safety, but they want to shop at businesses that are taking those measures. Consumers expect social distancing measures in the store, from labeling spots on the floor to one-way aisles, especially in congested areas. Businesses may also need to limit the number of customers who can be in the store at any given moment.
Shields at registers, no-contact options, and extra sanitation measures have all become necessary solutions for many retailers. Business owners must carefully consider what measures are necessary to help protect their customers and their employees as they return to business, then implement the steps that best fit their customer demographics and their stores.
Be Innovative
As businesses across the country start to reopen, innovation is critical to maintaining operations and even helping businesses move to the front of their industries. For some businesses, that may mean pivoting their operations to provide more support to customers. That may be offering curbside services or delivery options where you may not have done so in the past, or changing the direction your business usually takes so that you can continue to provide services as regulations change. It may mean taking advantage of new products or services that fill the void in the midst of the crisis. Many manufacturers, for example, have altered their productions, such as clothing manufacturers producing masks, while distilleries have focused on producing hand sanitizer.
In order to help businesses be successful in the midst of these challenging times, their owners and management teams must start by considering the changing needs of customers. What products and services do customers still need? Next, business owners should consider what needs the consumers around them have during this time. For many business owners, this means taking a look at what voids have emerged as a result of this pandemic and determining how their business can help fill those needs.
Small businesses offer valuable services to the community as a whole. Business owners must pay careful attention to their operations during this time, including changing the way they look at the offers they provide their clients and what safety precautions they must take. Keeping customers safe and pivoting in response to COVID-19 may mean making an investment in the business as a whole or in specific products or lines of operation. As times continue to change, don't let your small business get behind. Instead, lead with the health and safety of your customers and employees in mind.