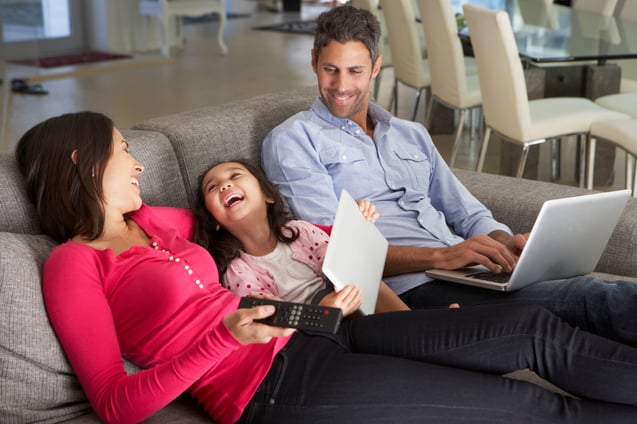 Integrating your marketing efforts can help you have a much more significant overall impact. Businesses with omnichannel strategies, including seamlessly-integrated email and TV marketing, may see 91% higher customer retention each year than those who allow each piece of the marketing plan to stand alone. Customers often need multiple "touches," or contacts with your brand, to help them decide to move forward with a buying decision. By combining your TV and email marketing, you can provide them with additional touches and a better overall opinion of your brand.
Are you ready to start integrating your marketing efforts? Try some of these strategies.
1. Retarget your audience with emails.
Consumers who have already connected with your brand through TV advertising or another method may come back to your website when you retarget them with emails based on their past behaviors. Retargeting helps remind customers about the steps they have already taken with your brand. Such as past purchases, a cart abandoned before moving on, or a product they viewed in the past but decided not to buy. Often, those reminders will bring consumers back to your website or brand.
2. Drive those who view your commercials to your website.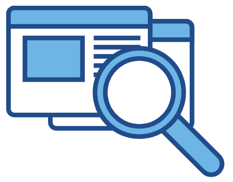 On your website, you can capture consumers' email addresses. Once you have their email addresses, you can retarget them, providing them with additional content related to your brand.
Driving consumers who view your commercials to your website also allows you to provide them with additional information. Consumers who watch your TV commercial may have more questions about your brand than the commercial can answer. Who are you? What else does your brand have to offer? By guiding them to your website, you can provide them with the answers to those questions and help them make buying decisions.
3. Make sure your branding is cohesive across all channels.
Consumers should have the same experience with your brand regardless of how they connect with you. If they see you on TV, they should recognize your branding from their social media interactions or by visiting your website. If they receive an email from your brand, it should contain the same general branding as your TV commercials, social media pages, and websites. Ideally, your content should have the same tone, voice, and message. You don't have to make every piece identical. Instead, make sure that your content fits within your brand specifications.
Consumers want to know what to expect when they connect with you. If they enjoy shopping on your website but don't recognize your brand elsewhere, you lose out on a chance to strengthen the relationship. Your emails should have the same overall feel as your other marketing content to create that sense of comfort in your customers.
4. Give a clear CTA.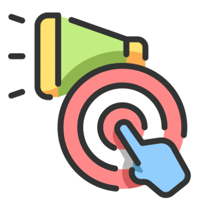 Your call-to-action lets consumers know what specific action you want them to take. On a TV commercial that might be coming to your website for more information. In your emails, you may want consumers to click through to your website to learn more about a specific concept or product or even come back to complete a purchase.
Make sure you clearly define your call-to-action. Consumers cannot take the action you want them to if they do not know what that is. With a clear CTA, you can guide them through that process and help them take the following steps, from connecting further with your brand to completing a purchase.
5. Make sure you're promoting the same message or initiative.
Your brand may have a lot going on at any given moment. In general, however, you should dedicate specific marketing periods to a given initiative. If you're promoting too many things at once, consumers may have difficulty figuring out what they need to do as they connect with you. You also do not want to overwhelm them or leave them struggling to keep up with the changes you make or the actions you want them to take. Instead, choose a single message or initiative to focus on at a time.
You will often see much greater success levels with your marketing efforts when you integrate your TV and email marketing. Email marketing continues to offer a high return on your investment and substantial ROI, which can help you better achieve your overall goals and improve your ability to connect with consumers. Meanwhile, TV allows you to communicate with a broad target audience and offer them more information. By integrating those efforts, you can see a greater return on both.