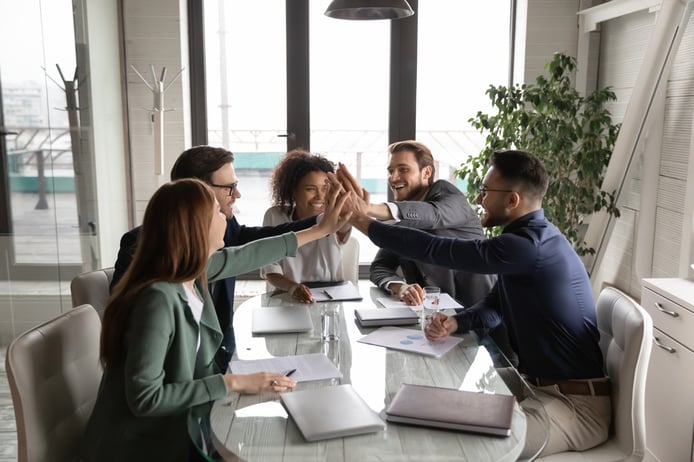 Consumers today spend a lot of time shopping around before settling on a brand. With so many competitors out there, shoppers want to make sure they choose the right provider of goods and services. Because of this, 81% of retail shoppers conduct online research before purchasing. Research doesn't end online, either, seeing as 59% of consumers also use their mobile devices in physical stores to compare costs, research deals, or look for coupons.
These and other figures show how important it is for brands to improve marketing tactics to gain a competitive edge in business. If you want to learn how to get ahead of business competition, the following are tips for connecting with audiences.
Niche Down
One of the best ways for businesses to succeed is to engage in niche marketing. Niches are hyper-focused areas that your business can target to appeal to specific audiences.
All businesses can be niche, including retailers, restaurants, and more. While it may seem counterintuitive, niche down and don't attempt to appeal to everyone at once. Take some time to define your specific niche and attract the customers who need it. It's best to go after a niche where your customers are, including those that might be under-serviced in your industry or area.
Thoroughly Understand Your Ideal Customer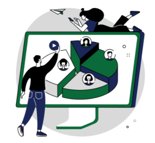 Understanding your target audience is critical to reaching it. You need to learn the ins and outs of your ideal customer based on several elements. When researching your customers, think about their demographics, needs, pain points, and the solutions they want to solve those pain points.
Look closely at their buyer's journey and find out how they navigate their way to a purchase. Consider where people are in the buyer's journey and how you can move them to the next stage. The more time you spend getting to know your ideal customer, the more you'll be able to tailor your marketing better and get ahead of competitors.
Own Your Value Proposition
A great way to stand out and show your customers what you're really about is to own your value proposition. This is the core value that you provide to customers based on what they want from your brand and offerings. What is it that you have to offer that your competitors don't?
As you develop your unique value proposition, ask "so what" until you have a much more original, special, and competitive statement than your competitors. Also, it's not enough to have a value proposition in place—you must believe in it and live it as a company culture. Be sure to set yourself apart first until it's clear to your customers that you're different from the sea of competitors all offering the same thing.
Examine Your Competitors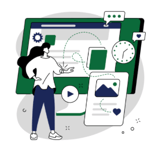 If you aim to be better than your competitors, you need to know what they offer. Determine what types of goods, services, and value propositions your competitors offer and how they compare to yours.
In the process of performing competitive analysis, figure out what your competitors are missing. For example, they might be missing a particular component your brand has, differentiating you. You can then highlight this specific component in your marketing.
You may also find that you can do something better than your competitors can with your unique capabilities. Aspects such as superior customer service can be the key to connecting with audiences and stealing the spotlight from competitors. Make sure you're also filling the gaps of what your brand is missing, and determine what you can do differently or better.
Partner with Marketing Experts to Stand Out
A good marketing strategy can give your company the upper hand over competitors. However, you may not have the in-house resources needed to develop marketing campaigns that perform their best. If you need some assistance, a reliable marketing partner can help.
When looking for the right marketing partner, find one that can help with all of your needs. Your partner should be able to assist with market research, creating improved marketing campaigns, and digital efforts. Additionally, a good marketing partner will be able to help develop high-quality TV and over-the-top (OTT) streaming ads.
Other aspects where your partner can help include email marketing and social media. By covering all of these aspects, your partner will be able to give your brand the boost it needs to outperform competitors and establish a strong connection with customers.
If you're searching for the right marketing partner to team up with your business, the experts at WFSB Marketing are here to help.