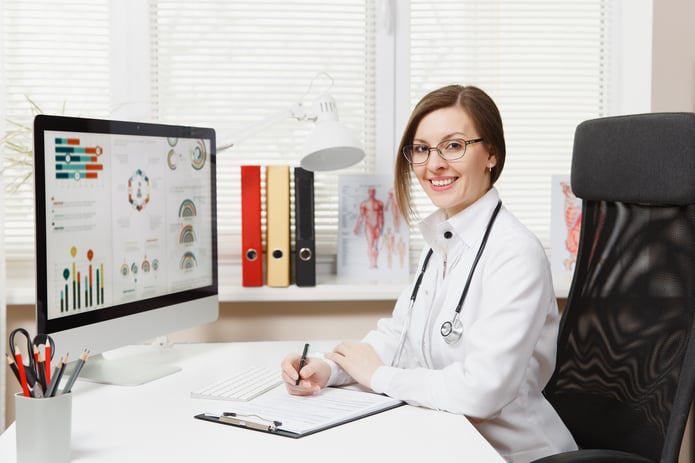 If you want to yield the best results for growing patient volume, trustworthiness, and your healthcare company's reputation, strong marketing plans are crucial. The key is knowing which steps to take to develop a good marketing plan that drives long-term success.
There's a lot that goes into an effective healthcare marketing strategy, from branding to SEO and content marketing. If you're unfamiliar with some of these aspects, it can be somewhat overwhelming.
The following are some healthcare marketing tips to start implementing as soon as possible.

Use Regular Healthcare Branding
Start by creating a brand that sets your practice apart from the rest. First, take some time to outline what specifically makes you unique, which could include how you treat patients or innovative treatments and technology, among others. The fact is that patients have many options to choose from, and they'll want to ensure they make the right choice. To convince patients to turn to you over competing companies, show them why you're different.
Create a Responsive Website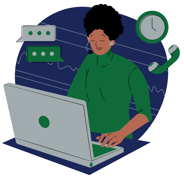 You need to make sure your website is compatible with all devices, with mobile-optimized web pages for smartphone and tablet users. Optimizing for mobile is beneficial not just for user experience but also for Google rankings. This is because Google now directly considers mobile optimization when determining which pages to rank in search results.
Digital marketing in healthcare also entails creating a user-friendly website with an easy-to-use format and navigation. In addition, you can add a chatbot for visitors who have questions, with automated responses or live customer service reps available to answer them.
Attract Patients with Content Marketing
Prospective patients will want to see high-quality content that earns their trust. This is why it's crucial to create educational and valuable content to engage readers. In addition, building content will show potential patients that you're an expert in your industry.
Keep in mind that patients are looking for what they need online first, so creating a presence is vital to growth. Your content could include health tips, information about new technology and wellness advancements, or healthcare industry news. Maintaining a blog or newsletter with regularly updated content can gain trust and keep you top-of-mind as you consistently engage with audiences.
Optimize with SEO to Drive Patient Searches to Your Practice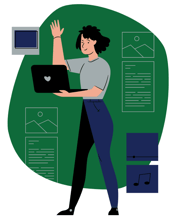 Location-based SEO will help patients find you in their area more easily. You can market to local audiences in Connecticut and other areas by taking certain steps to build local SEO. For example, geolocating social media posts can place you in prospective patients' areas. In addition, you can use location SEO to target patient searches near you. This could entail writing pages about different areas under an "Areas Served" section on your webpage. You may also be able to write blog posts about local healthcare industry news and updates.
Utilize Social Media to Your Advantage
Social media is another potentially invaluable channel for healthcare companies. You can use organic social media to build your audience. Through posts, events, polls, and other activities, you can further build trust among audiences and engage with them.
As people become increasingly familiar with your social media presence, they'll be more likely to connect with you and become patients. Current patients can also relate their experience with you on your social media pages, which can go a long way in winning over new patients. Paid ads on social media offer another great way to connect with audiences on these platforms. As you launch your ad campaigns, be sure to strategize and target specific audiences.
Use a Media Partner to Save Time and Money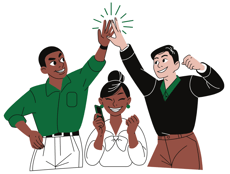 An effective marketing strategy is necessary for any type of healthcare business. However, building a full marketing strategy can be too time-consuming, especially if you need to focus on growing your business and taking on new patients. Unfortunately, efforts that don't work can be costly, making it important to implement your strategies properly. Using a media partner can help remove the guesswork, ultimately preventing your marketing from slipping.
You should have a partner available to help overcome challenges and answer questions along the way. With experts by your side, you're far more likely to experience success and get the most from your efforts.
Develop a Strong Marketing Plan to Excel in the Healthcare Industry
Every business needs an effective marketing plan, including essential businesses like healthcare practices. By engaging in best marketing practices for healthcare and working with a dependable media partner to assist with planning, your business can flourish. Through a solid marketing strategy, you'll have the ability to attract new patients and engage with existing ones to keep them returning. Subsequently, you'll be able to dominate the local market and make sure you stand apart from the competition in your industry.